Open navigation
Black PR Wire Power Profiler on Jay-Z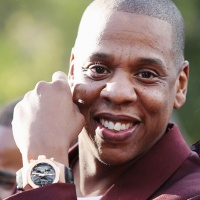 Jay-Z (Shawn Corey Carter) was born in Brooklyn, New York City. Jay-Z was a school friend of The Notorious B.I.G. He first started releasing records in the late 1980s. In 1990, he appeared on records by his close friend, Jas ("The Originators") and Original Flavor ("Can I Get Open"), and later scored an underground hit single with 1995's "In My Lifetime." Drawing on Jaz's dealings with mercenary labels, Jay-Z set up his own Roc-A-Fella imprint in 1996 with entrepreneur Damon Dash and Kareem "Biggs" Burke. His debut set, "Reasonable Doubt", which reached US number 23 in July, attracted fans with a mixture of hard-hitting street lyrics and rhymes, epitomized by the collaboration with The Notorious B.I.G. on "Brooklyn's Finest." The follow-up, "In My Lifetime, Vol. 1", was released in the aftermath of The Notorious B.I.G.'s murder, and debuted at US number 3 in November 1997. Featuring guest appearances from Sean "Diddy" Combs (aka "Puff Daddy"), Lil' Kim, Too $hort, Blackstreet and DJ Premier, this sombre and intensely personal album included the stand-out tracks, "You Must Love Me" and "Where I'm From."
Although in demand as a guest artist, Jay-Z found the time to write, produce, and direct the semi-autobiographical short, "Streets is Watching." The gold-selling soundtrack introduced several of Roc-A-Fella's rising stars, including Memphis Bleek, Rell and Diamonds N' Ruff, and featured the hit single, "It's Alright." Jay-Z then became a major star with the hit singles, "Can I Get A ... " and "Hard Knock Life (Ghetto Anthem)", the latter built around a line from the musical, "Annie."  The album of the same name featured hotshot producer Timbaland, in addition to the usual team of Ski and DJ Premier. Guest rappers included DMX, Foxy Brown and Too $hort, on a package that diluted Jay-Z's hard-hitting lyrical edge in an attempt to corner the crossover market. "Vol. 2: Hard Knock Life" easily succeeded in its aim, staying at US number 1 for five weeks.
Despite a hectic schedule as a guest producer/writer and rapper, Jay-Z still found the time to enter the studio and record tracks for his new album. Released in December 1999, "Vol. 3: The Life and Times Of S. Carter" confirmed his status as one of hip-hop's most popular artists when it topped the album charts the following month. The following year's "The Dynasty: Roc La Familia 2000," another US chart-topper, was originally planned as a supergroup collaboration with fellow Roc-A-Fella rappers Beanie Sigel, Memphis Bleek and Amil.