Featured News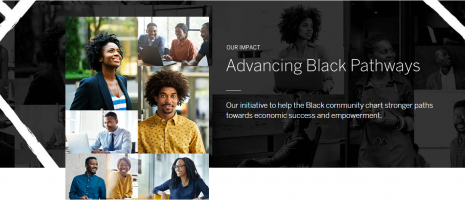 Commitment will expand career pathways, student development programming and promote financial education resources on campuses. (Black PR Wire) NEW YORK — JPMorgan Chase announced an expanded five-year, $30 million commitment to the fi...
This first-of-its-kind docuseries examines the Black women who are serving as catalysts for social change within the beauty industry and features mega beauty influencers and industry titans Whitney White, Mikki Taylor, Cara Sabin, Esi Eggleston Brace...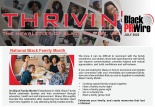 National Black Family Month
It's Black Family Month! Established in 2006, Black Family Month celebrates families and their enrichment through education, health and self-improvement. Shaun McLaughlin founded this celebration after observing how families spent more time together in July attending family-related events.
We know it can be difficult to reconnect with the family sometimes, but studies show that spending time with family can improve communication, promote respect and mutual appreciation, and build confidence and self-esteem.
If you are looking for ideas on how to reconnect and reignite your connection with your immediate and extended family, here are a few activities that you can do together to celebrate Black Family Month:
Cooking special family recipes together
Have a family movie night
Have a family game night
Go on a family trip
Start a family group chat
Celebrate your family, and create memories that last a lifetime
Read more
View all
Power profiler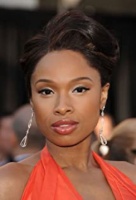 Jennifer Hudson is an incomparable actress and singer. Throughout her career, Hudson has received various accolades for both her music and acting, including an Academy Award, two Grammy Awards, a Daytime Emmy Award, a Tony Award, a Golden Globe Award, and a Screen Actors Guild Award. Her Emmy,...
Read more
Press Releases